Our location
We are situated on Farm Road, close to the Brighton/Hove border, just off Western Road.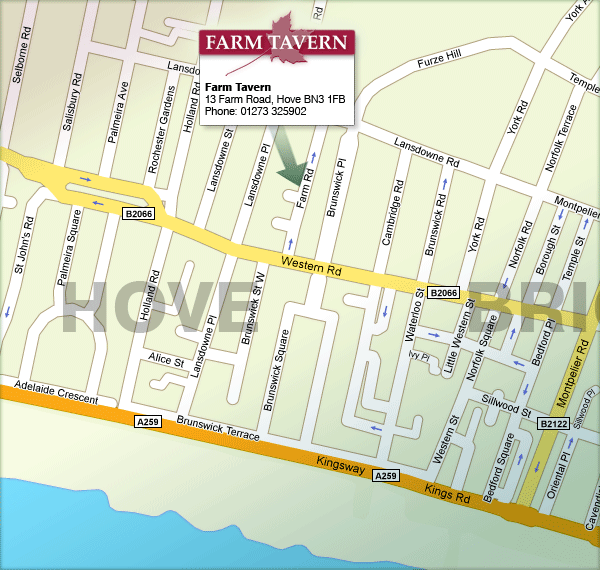 Our postal address is: Farm Tavern, 13 Farm Road, Hove BN3 1FB. If you get lost finding us, please call on 01273 325902.
We are open from midday until 2am on Friday and Saturday and 1am from Sunday to Thursday. We serve drinks until one hour before closing - so you will always have plenty of time to savour your drinks at the end of the evening.